Product Description

Our mobile devices consume a ton of battery power and we go through the excruciating process of charging them every day, multiple times, on top of which we deal with slow charging speeds, frayed cables, broken phone sockets, smashed phones while tripping over cables. MuConnect is an answer to all these problems.
MuConnect is a beautifully designed smart gadget, for a faster, safer and convenient mobile charging experience (supports Android and iOSdevices).
Transform the way you charge your mobile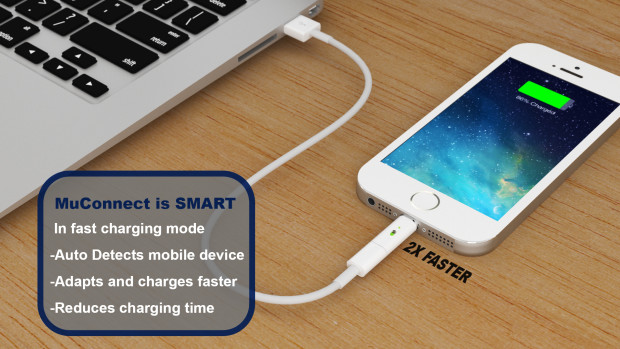 You can now charge your mobile devices 2X faster from your laptop while at work or while travelling, instead of searching for a wall port everywhere you go.

When charging the device from public charging ports or others laptops, there is a chance of unauthorized access to your personal data, photos, important information and a lot more.
This video shows how hackers can put your device at risk when charging via public charging ports.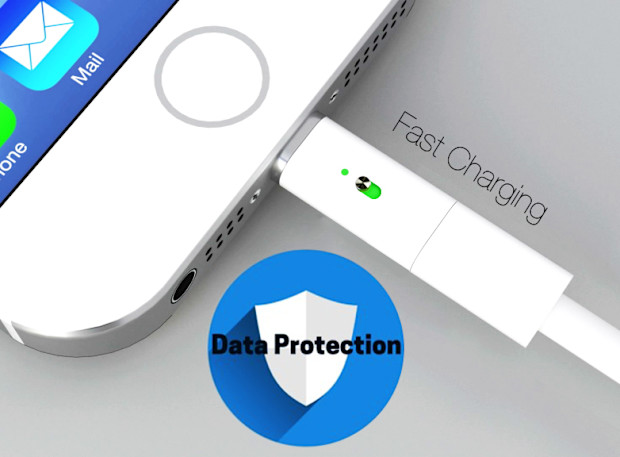 MuConnect's fast charging mode protects your device from data theft and malware installations, as it disables data sync. You can now safely charge your devices anywhere when you are on the go.

With MuConnect, connect your charger magnetically to your device with ease. No pointless fiddling.
Easy plug and easy detach helps reduce stress on your cables and mobile charging sockets to a great extent – thus preventing frayed cables and loose sockets.
*NOTE: There has been a change in the switch design of MuConnect. Below you can see the new design where the switch has been shifted to vertical position from the original horizontal placement. This has also has increased the overall sixe of the product to 21 mm length and 10 mm in width.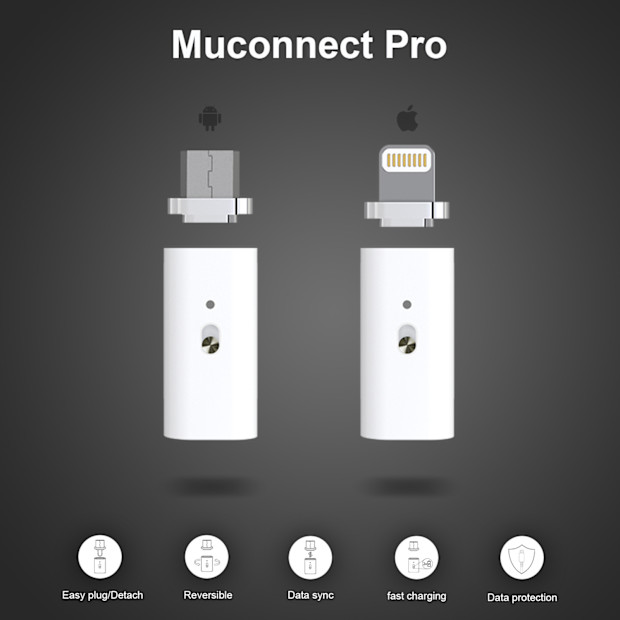 INTRODUCING MuCONNECT ZERO
MuConnect Zero is a lite version of the MuConnect Pro. Zero has all of the PRO features other than the Fast Charging and Data Protection. Zero has been designed for the not so heavy mobile users.At the core of Zero is its Easy Plug/Detach feature making charging a lot fun and easier. It also helps in protecting your sockets from damage, prevents dust and water entry, you also no longer need to worry about frayed cable or tripping over cables and damaging your phone, cables.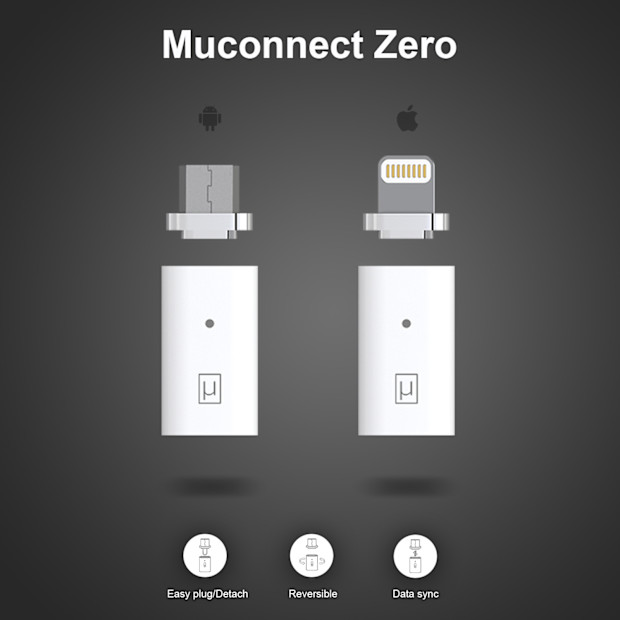 Watch Zero's Demo Video